Phone Number: +39 0556815230 - Email: info@tuscanfeelingresrl.com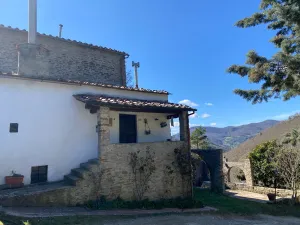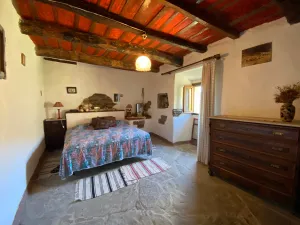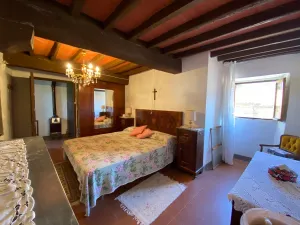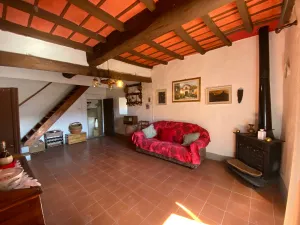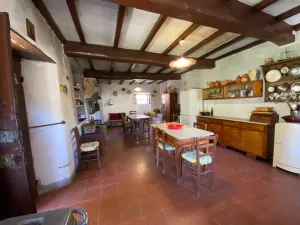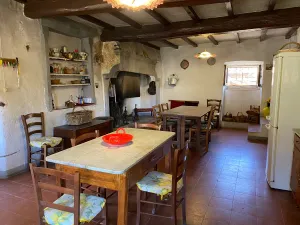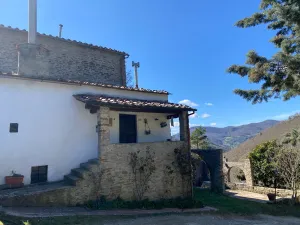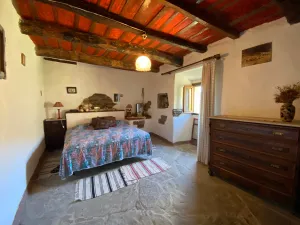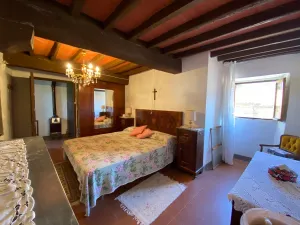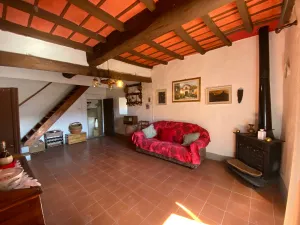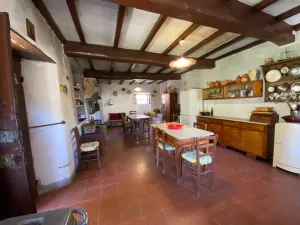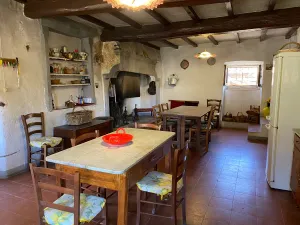 description
Farmhouse in a panoramic position at the beginning of the Mugello area 
230 sqm house + outbuildings + 7 ha of land 
Near the town of Dicomano, in a dominant position and with excellent exposure, there is this charming farmhouse to be restored with 7 ha of land. The village of Dicomano with all kinds of shops is only 2 km away. Dicomano is the last town in the Val di Sieve area and the first in the Mugello Mountain Community. The surrounding landscape varies between the valley floor, hills and mountains and ranges from waterways to chestnut, oak or beech woods. The farmhouse can be reached through a dirt road of about 800 m 
The property, to be restored, consists of the main house, a garage and a warehouse. Outside, part of the garden is laid out as a lawn and a part is paved, surrounded by particular arches that delimit the area with elegance. 
The main house, of 230 square meters, is spread over two levels, and consists of six rooms divided as follows: on the floor of the entrance to the farmhouse (1. floor on one side and ground floor on the other side) there is a wide kitchen with large fireplace; a few steps higher, there is a large living room with wood stove, service bathroom, a passage room with storage compartment in the attic accessible by a short ladder, a second bedroom and bathroom with shower. From the living room a wooden staircase leads to the floor above where there are two further bedrooms with panoramic views from the windows. 
In the basement of the farmhouse there are some rooms for garage use (120 sqm) and storage rooms (50 sqm) characterized by large arches, very characteristic and easily joined together. On the one hand, these rooms open onto the garden and the farmyard which can be used for outdoor lunches and dinners. 
A short distance away, across the road, there is a brick barbecue and a wood oven for preparing tasty lunches. 
The land surrounding the house is 7 hectares in total, divided into 4 hectares of forest and 3 hectares of arable land planted with olive groves (300 olive trees) 
The property is to be restored both as a roof and as systems, and is easily divisible into two units. Overall, it offers the great charm of the old farmhouse, interesting not only for the structure but also for the panoramic position, at short distance from the town where all the services are located. 
Non-existent heating system. At the moment there are stoves 
Water from a private well